Back to Blogs
Publish Date:

Posted about 3 years ago

Author:

Michael Shillingford
​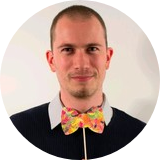 I am not a morning person. So, when my alarm (probably better known as my 2 year old) starts kicking off, rumours spread across the land of a zombie stalking the corridors of a local residence – changing nappies and making breakfast.
Thankfully the morning stupor is fixed with food, caffeine and my 8am read-up on everything going on across our amazing customer community. As Access' online community manager, I have the absolute privilege of creating opportunities for our customers to connect and collaborate with each other. Being aware of what's being discussed, requested and championed in our community forums is a key element of my job.
The day is kicked-off proper by a super-fast team check-in. I get 1 minute to share my focuses for the day, discuss opportunities for collaboration and raise any blockers in my path for my manager to bulldoze. Because I'm part of a team that's focused on transforming Access into a scalable enterprise, I get to listen in with awe at the creative, inspiring and "oh my god that makes so much sense" work that my team mates are cracking on with too.

The rest of my day is guaranteed to be unique. 30-40% of my time is spent inside our community – reading up on new ideas, solving problems for customers, creating content that's designed to connect our members with answers to their questions or even bring them together to discuss important topics in their industry.
Outside of that you'll find me doing my best "mad scientist" impression, egging our teams on to try new ways of engaging their customers to meet their goals. Today I'm crafting a monthly meetup for our Payroll community members, which may or may not involve party poppers and balloons (spoiler: it will involve at least one of those things). The aim is to inspire knowledge sharing amongst customers, and to celebrate their successes whilst we're at it. If people are calling me crazy and smiling whilst they're saying it, I'm usually doing something right.
The great thing about Access is that it's a safe space to try new things. Both our business and our customers move really fast, and everyone is open to ideas on how to bring value and happiness to the people we work with.
​