Back to Blogs
Publish Date:

Posted over 2 years ago

Author:

Sylwia Tekieli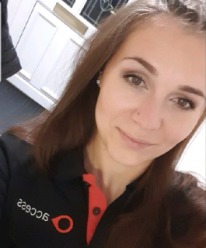 ​Sylwia Tekieli
Sales Development Team Leader (Recruitment & Legal Division)
Women in Sales - This isn't something that we hear often, which quite frankly is a shame as us females are very good when it comes to understanding other people's feelings or problem solving, especially when any type of investigation is involved.
Often I get asked: Why do you love sales? The answer is simple, sales is a role which is really rewarding and I am not talking just about the financial aspect but the personal reward. Your hard work will always get recognised and you also have the ability to consistently improve your skills and move up the ladder of success.
Success at work comes with your own motivation but also from the way your company treats you. I can honestly say that since joining Access I have experienced nothing but constant recognition for my hard work which led to my promotion to a team leader. As someone who's English is their second language, being trusted by a company and given the opportunity to manage a team of people and helping them become great Sales People is one of my greatest achievements.
If you are looking for a role where you feel accomplished on a daily basis, where you can work independently or within a team to meet wider goals, then sales is definitely something you should consider - and why not give it a go, hey!
For more information on Careers within Sales, simply follow this link - https://careers.theaccessgroup.com/​

​