Back to Blogs
Publish Date:

Posted almost 3 years ago

Author:

Andy Pocock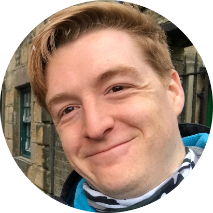 A​t Access, you can develop a fantastic career! We've asked some of our team to share their development stories. Today, we hear from Andy Pocock, Service Desk Manager
in our Internal IT team...
How long have you been at Access?
I have been with Access for 3 years, the years have flown by!
What position did you start in?
I started as an IT Technician on our Internal IT Help Desk.
What was your goal when you first joined?
At the time I wanted to improve my technical skills and get my career on the right path. Access have been brilliant with supporting me through this.
Tell us about your career journey since then?
When I first started at Access, I did not think I was good enough and thought the challenge was too big for me. But with the support of the team I began to settle into the role and started to become involved with various projects around the company which gave me confidence.
In my 2nd year at Access I was offered the chance to become 1st Line Service Desk manager. This was a bit of a surprise but a challenge I could not turn down. Just recently I have been made Service Desk Manager and will be looking after both our Service Desk teams.
How has Access supported you with your development?
Access has offered an environment that has supported me even when I have made mistakes and trust me I have made some howlers. This has given me confidence in myself, the work I do and when communicating with others.
Recently Access have added a Learning module to our corporate dashboard and have introduced an entire Learning and Development department. This shows me that Access really care about its employees and their individual career goals.
What advice would you give to someone looking at working in IT?
Access offers so much in terms of career development and opportunity. You can literally do anything! If I had to offer some advice it would be to get involved and to embrace the challenge. You are in control of your Access journey.

​