Back to Blogs
Publish Date:

Posted about 3 years ago

Author:

Elio Delgado
​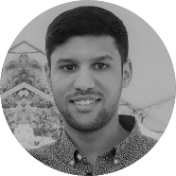 We asked some of our employees to share their experiences of what working from home has been like for them during the pandemic. Today we hear from Elio Delgado who is a Customer Success Manager within our Health & Social Care Division.
When the email arrived in my inbox "Access is now working from home until further notice", my first reaction was to question and worry! Being in an office-based role, it's all about teamwork and helping those around me. The sudden switch to remote working was always going to be a challenge.
I was now finding myself embracing the kitchen table as the new office. Adding to this, I had to break the news to my partner that he had now become my new work colleague, with a long list of responsibilities – including making cups of teas, bringing the biscuits and keeping me sane. He wasn't impressed!
Little did I know, new morning calls with leaders, virtual lunch breaks with beloved colleagues and after work drinks would soon become the new norm. I quickly realised that we are all in the same boat and now I need to motivate, encourage and support others, whilst adding a touch of humour as we go.
In my world, routine is key! For me not to panic, I wake up at the same time every day (almost…), I pick my best outfit and look out to the garden, whilst enjoying my breakfast. Just as if it was any other day. To break up the week, a change of scenery is always welcome. Switching up the view by alternating to each side of the table, gives me a different perspective and believe it or not, makes me feel like I am in a different place every day.
Whilst I am still undecided about working from home, I am very fortunate to have the flexibility, support and tools to do so. I am grateful now more than ever, to be able to support the Health & Social Care sector at this critical time.
​