Back to Blogs
Publish Date:

Posted over 2 years ago

Author:

Sarah Johnstone
​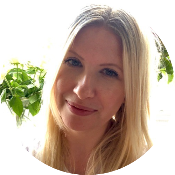 ​
​At Access, you can develop a fantastic career! We've asked some of our team to share their development stories. Today, we hear from Sarah Johnstone, Head of Support for our Health & Social Care and Not for Profit division...
​
​How Long have you been at Access?
I have been with Access for 7 wonderful years!​
What role did you start in?
I started out as a Support Analyst in our Finance software division (FMS).​
What was your goal when you first joined?
I wanted to increase my technical ability and be part of a company that valued their staff, Access ticked both boxes.​
Tell us about your career journey...
I progressed into a Team Leader role after 2 years. Leadership was never an ambition of mine and it took a lot of consideration to move outside of my comfort zone! After just over a year I then became a Support Manager and I am now the Head of Support for 2 divisions.​
How has Access supported you with your development?
Access offers a board mentorship program which I was part of last year. The advice and guidance from my mentor has been so valuable and we are still in contact. Being given access to someone at that level has helped me to step up. The Leadership academies have also been a really valuable source of learning. Taking groups of us out of our day jobs to immerse ourselves in the content, shows real investment in staff.​
What advice would you give to someone looking to work in support?
There are so many ways to progress your career at Access through various accreditations and academies. My advice would be to put yourself out there and take advantage of every opportunity!​