Back to Blogs
Publish Date:

Posted about 3 years ago

Author:

Rachel Chapman
​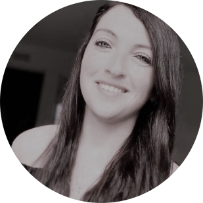 ​
Today we hear from Rachel Chapman, Recruitment Advisor at The Access Group to find out what a typical day looks like...
​No need for an alarm! Mine comes in the shape of four legs and a meow at 5am every morning! I have just finished my routine morning cup of tea and am ready for another day of recruiting!
I am very, okay, perhaps overly, organised, but when you are managing a high volume of vacancies with candidate calls and interviews coming out of your ears, you need to be, right? Recruiting is very fast paced, but so rewarding. My favourite part of the job is that feeling of accomplishment when you offer someone a job. Happy candidates, happy hiring managers, happy Rachel!
Some parts of the job are of course extremely challenging, and you need a strong sense of resilience. This morning I have calls to make to provide feedback to candidates who have been unsuccessful, definitely my least favourite part of the job.
The most important thing is to always think outside the box and find a positive in every negative. One of the candidates might be perfect for another role, which I am going to discuss with the Hiring Manager later.
We are halfway there now...
Ham and cheese sandwich for lunch, plain, but perfect!
This afternoon I am setting up some interviews and catching up on shortlisting.
One of the things I really love, is I can literally talk to anyone in the business and they are always happy to help where they can, even if some of my questions seem a bit silly! I spoke to one of my colleagues in Support last week because something had disappeared on my screen, turns out I had accidentally re-sized my screen and simply….chopped it out of view. They were so kind and said to let them know if there was anything else I needed…probably secretly hoping that there wasn't!
A great team certainly helps and brings an element of fun, which is well needed. Especially for the less exciting tasks such as data inputting, which I am now doing as my day comes to an end.
I love how although you are repeating the same process, every day is different. I get to speak to so many different people, work on lots of exciting projects and put my own stamp on things!
Andddd now time to relax with a glass of wine and a bit of gaming!